Golf's First Trading Card Game
See how Elves, Aliens, Crypto Punks, and Legends of the Game can ignite your child's love for the game in just a few flips of the card with Legends of the Links golf's first trading card game
25% Off Launch Discount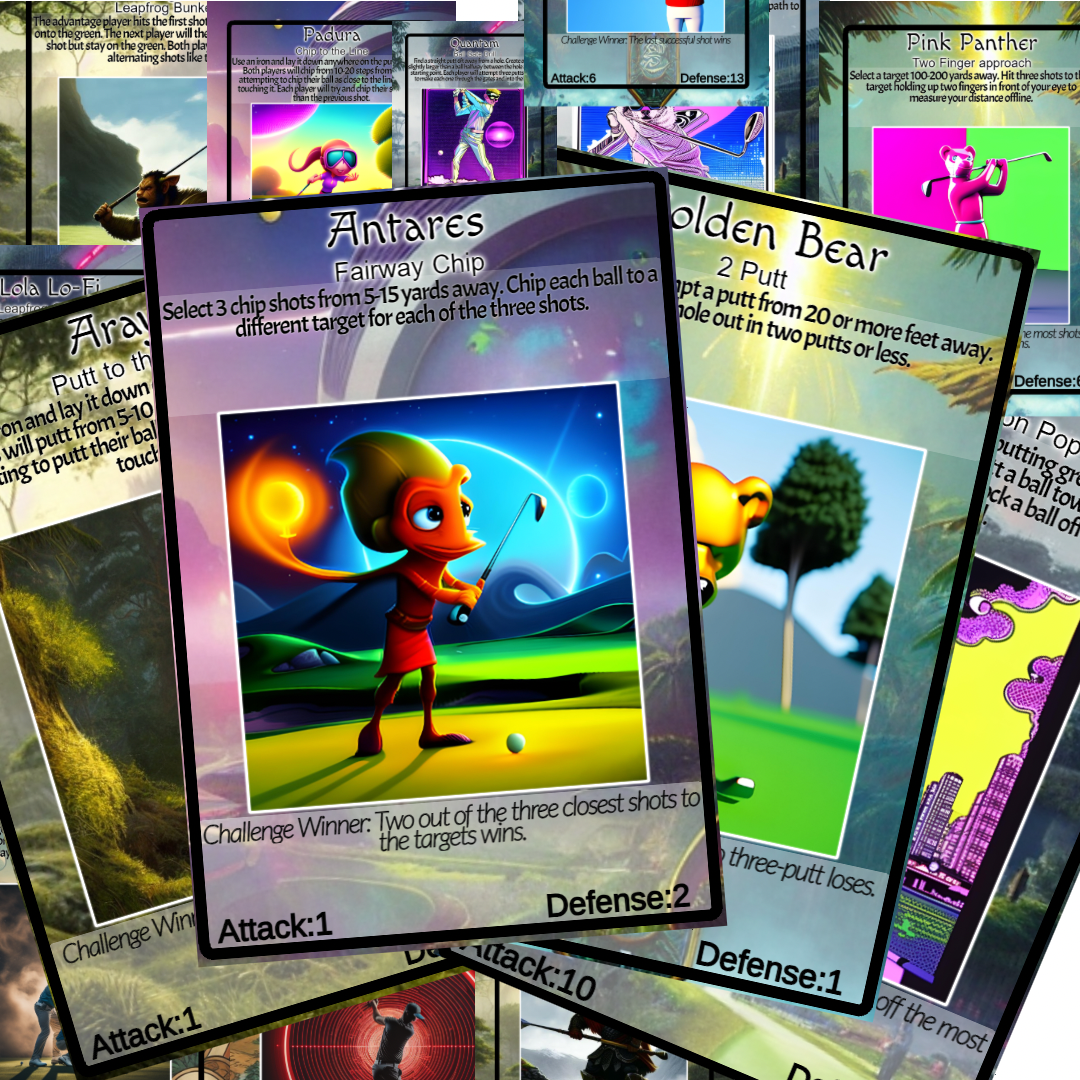 Legends of the Links Full Deck
Regular price
Sale price
$29.99 USD
Unit price
per
Sale
Sold out
72 cards that are designed to make your golf practice more fun and effective. Use the character cards to practice the skills that are guaranteed to lower your scores! 30% off launch discount automatically provided at checkout
Share
View full details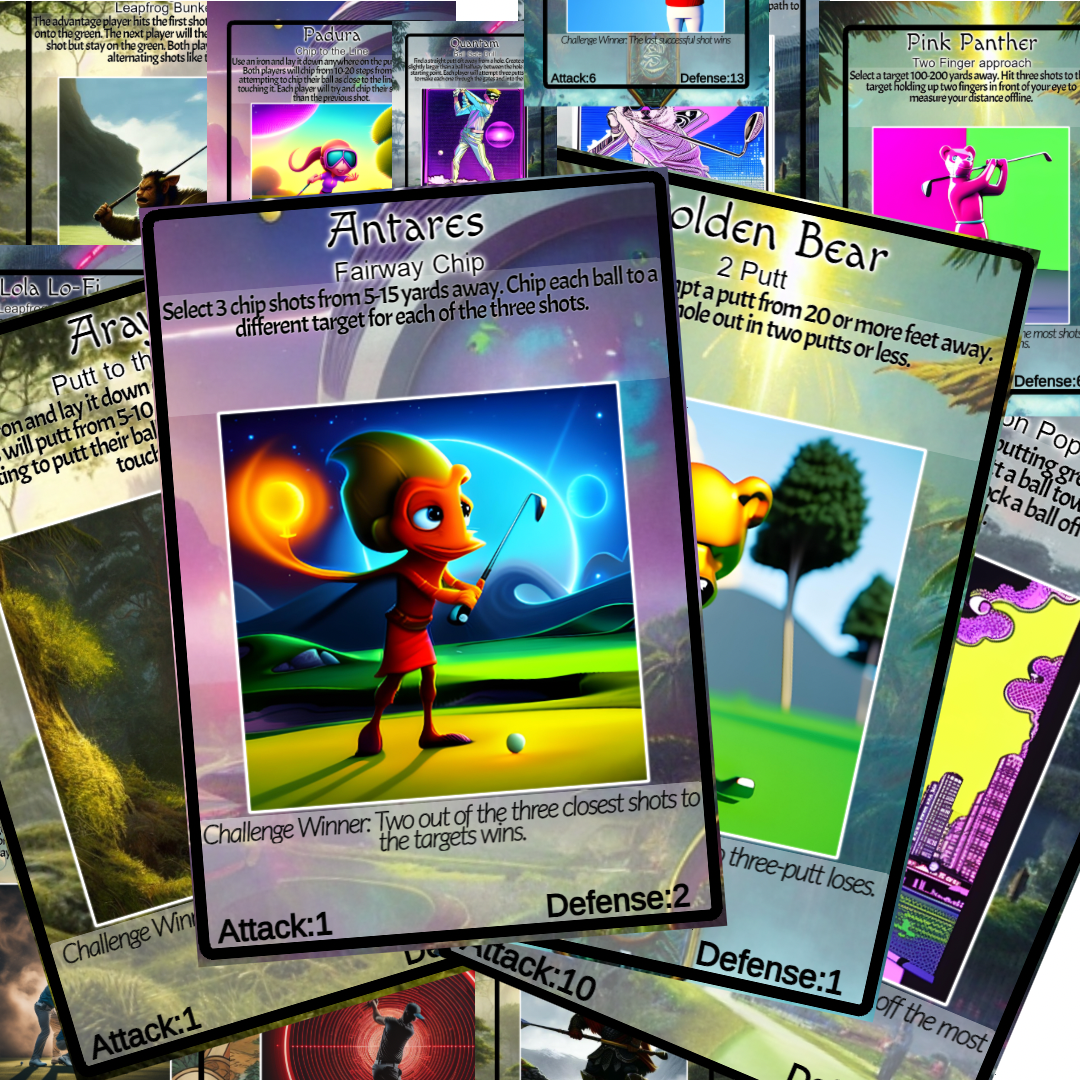 Teaching your child golf can be one of the most difficult challenges any parent faces
When you decide to have your child learn to play golf, quickly parents learn just how difficult it is. The techniques are difficult, lessons are expensive, your child's attention span is too short, and they won't listen to you. A half hour at the driving range often is enough to get the parent and child to swear off the game forever. This is why parents often rely on professionals to teach their child golf.
THE GAME WILL HELP SO MANY KIDS

"The card game is the best... so creative and will really help so many kids" – Megan Padua Buzza (U.S. Kids Master Professional)

ALREADY ASKING TO GO TO THE RANGE

"We gave our son the cards for his birthday and he is already asking to go to the driving range with them." – Rob K.
Collect, Train, Duel
Legends of the Links is a three-phase training program designed to get kids to love golf. The cards are there to help guide learning and create a fun atmosphere around golf.
The first phase is collecting. This is where kids collect cards and learn each skill challenge on the cards.
Phase Two is Training. Now that each child has cards they begin to practice and improve the skills of each card.
Phase Three is Duel. Now with a mastery of skills and a full deck of cards each child can battle each other in the full tournament version of Legends of the Links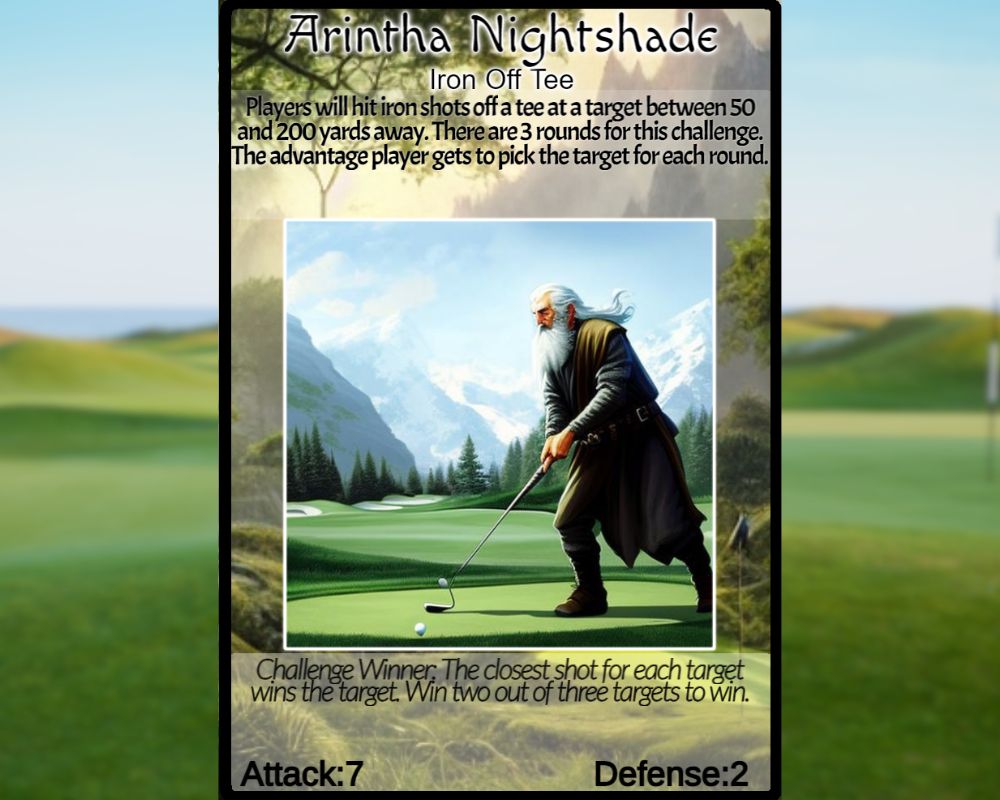 Goal:
Attack your opponent using your cards to drain their lifepoints
Attacking:
When attacking you will take the attack value of your card against your opponent's total defense value. If your value is higher, you can play advantages and pick which challenge to use. If the attacker wins the opponent's lifepoints are drained by the difference between attack and total defense.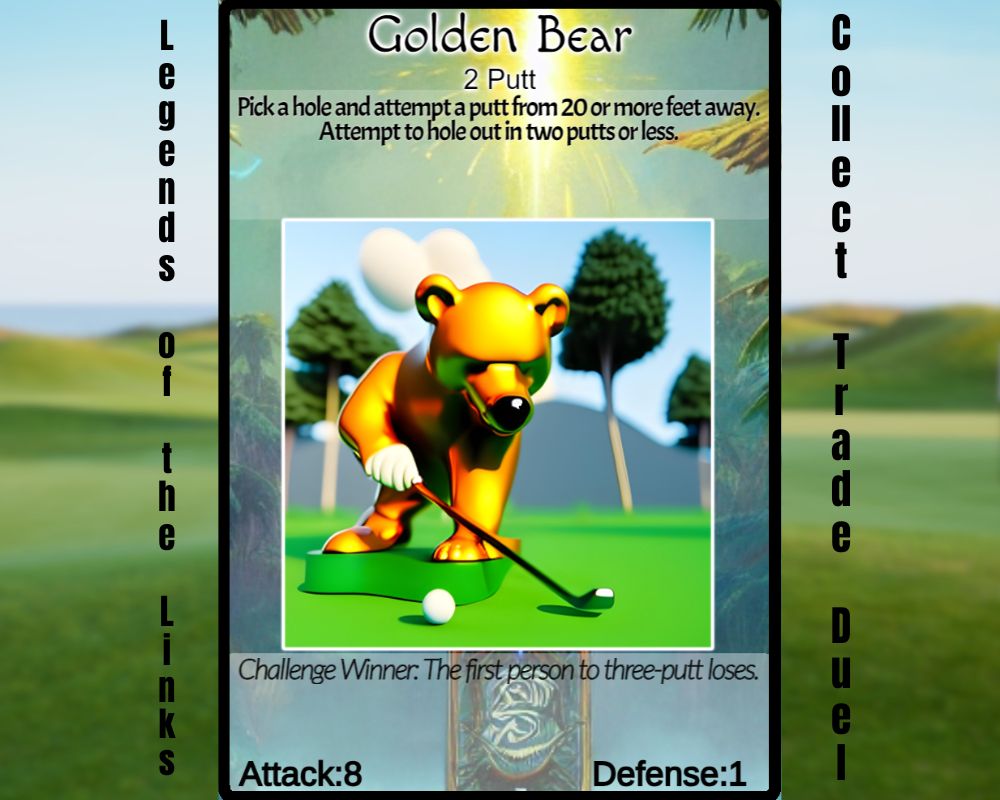 Defending:
If your card is placed horizontally on the playing field the card is in defense position. When your opponent attacks you are able to combine the defense value of any card in defense position to create a total defense value. If your total defense value is greater than the opponents attack you have the advatnage.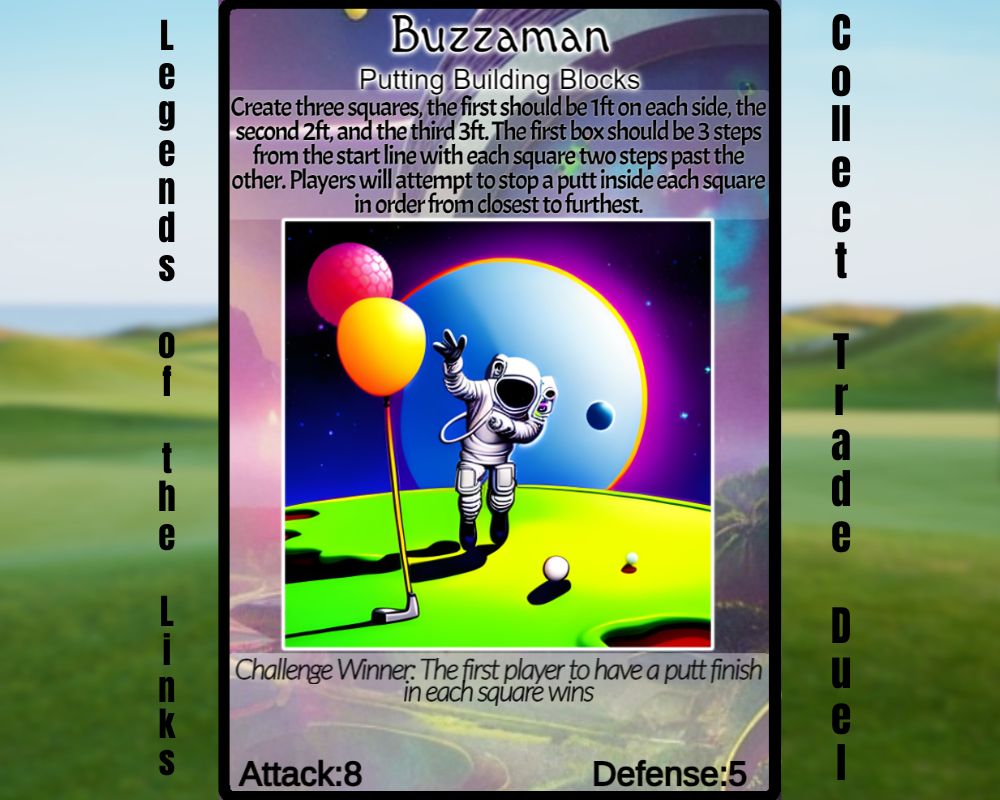 Advantage:
Advantages are when your attack or defense value is greater than your opponents. If you have the advantage you get to choose any of the challenges involved in the attack or defense, even if it is not your card. You may also play advantage cards based on the difference between attack and defense.
0-4 differential- 1 Advantage card
5-10 differential- 2 Advantage Cards
11 or more differential- 3 Advantage Cards
Start Dueling Now